Cain Center for the Arts
Although the COVID-19 pandemic has delayed the planned demolition and groundbreaking for the new Cain Center for the Arts in Cornelius, center officials have recently unveiled renderings of completed designs in a series of virtual events.
"During these unprecedented times, it's especially exciting to share some good news" said Justin Dionne, the center's executive director.
The venue's lobby and outdoor campus are the first to be made public, followed by interior education spaces. The theater and gallery will be unveiled on June 2, and all the renderings are on Cain Center's YouTube channel.
"Our team consisting of volunteers, donors, town officials, and design and construction experts have been hard at work for over two years, to ensure that this center will be an accessible, innovative, and a beautiful crown jewel for the region," said President and Board Chair Greg Wessling.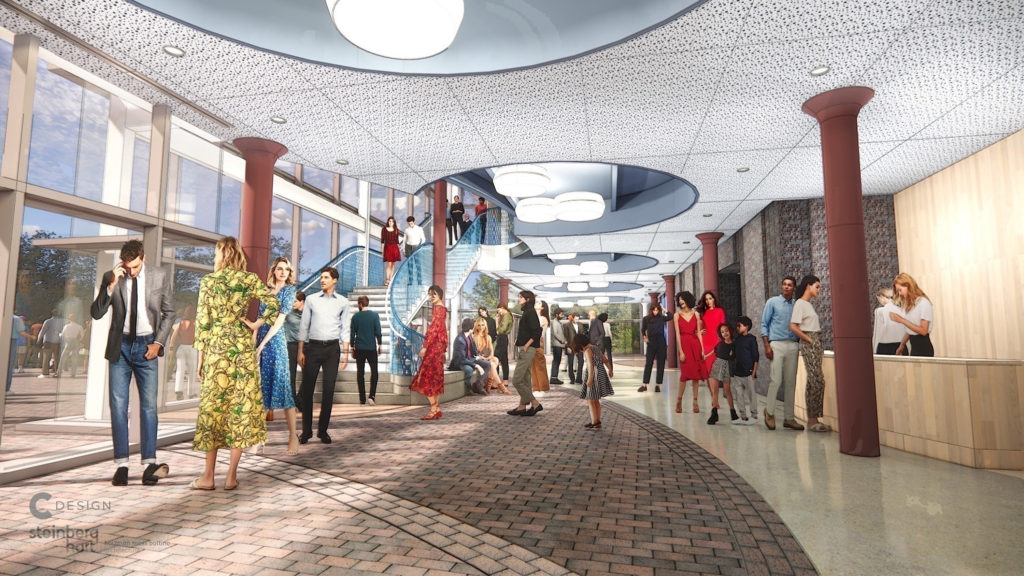 Established as a 501(c)3 in 2017, the Cain Center for the Arts, when completed, will will include a 400-seat theater, gallery space, event spaces, three classrooms, a community green space and an outdoor plaza. It will be built on a 1.85 acre plot just west of the Police Station on Catawba Avenue.
Cornelius Mayor Woody Washam sees the $25 million center as a game-changing addition to not only Cornelius but the entire Lake Norman region. "I am personally excited about this center and thrilled to see the progress that continues to be made toward ground breaking," he said.
As for that much-anticipated groundbreaking, Town Manager Andrew Grant says "the demolition is likely to occur in the July-September 2020 timeframe."
Funding for the project began with the passage of a $4 million bond issue by voters in 2013.
Combined with donations from the community, the center's campaign total is currently close to $16 million towards its $25 million fundraising goal.
More About Cain Center for the Arts: www.cainarts.org
Source: Cornelius Today